After studying Fine Art for three years I'm always on the look out for pieces that are unique, tell a story and are attracting to the eye. People often think that "art" is for the more elite and that there's no way on earth they'd be able to afford some top pieces for their homes. After sourcing department stores and doing some internet shopping I've found some top pieces that will brighten up any room and add some style to a boring wall.
Now, I often find myself re-arranging furniture and art pieces to suit the needs of my own feng shui. I also can't stand looking at the same thing each and everyday with no diversity, therefore I find myself arranging and changing art pieces almost every fortnight. This doesn't necessarily mean buying expensive pieces every two weeks, I simply search department stores for quirky images on canvas and frames to change the style of rooms.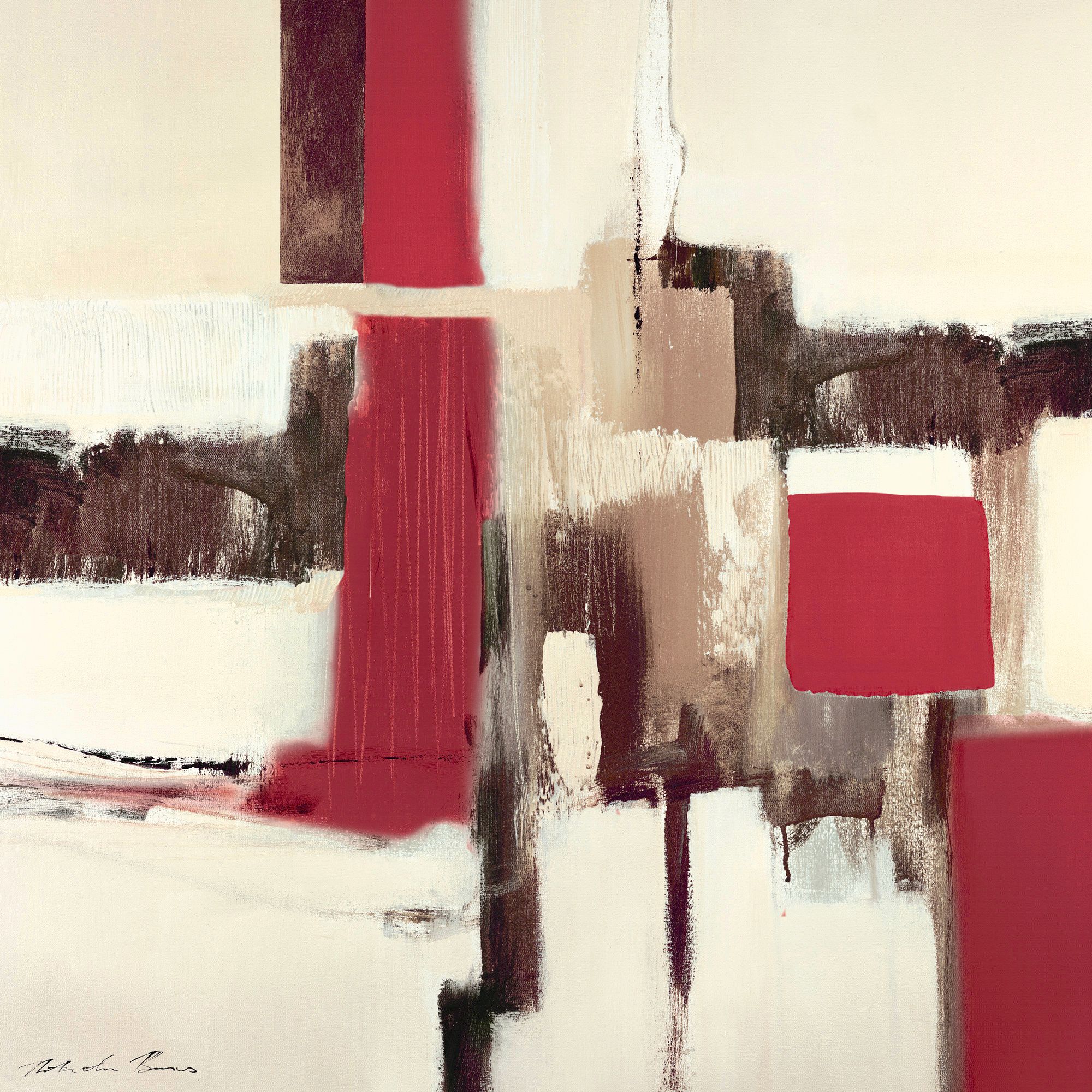 One of my favourite pieces can be found at John Lewis, it's very "Rauschenberg" inspired in use of the abstract nature and sense of "anything goes". The red and brown tones of paint applied randomly with white / cream highlights create a modern yet stylish piece. Entitled "Spiritual Painting" it costs £300, slightly pricey for those looking for a bargain and not to appreciate art. However, take a look at some of the work by "Robery Rauschenberg" and it's easy to see why his work (and pieces like "Spiritual Painting") are so popular and have the ability to attract the eye.
(Copyright and piece available from: http://www.johnlewis.com/230720451/Product.aspx?)source=46387
Another one of my favourite pieces, and slightly less modern is another piece avaiable from John Lewis. This piece entitled "Over The Top Print". This canvas print by Shyama Ruffell draws on influences from Hundertwasser in the use of bright colours and child-like image. A more cultural piece it costs £90 and is definately worth the price.
(Copyright and piece available from: http://www.johnlewis.com/230720465/Product.aspx?source=46387)
An interesting piece for the modern household can be bagged from Marks and Spencer's. This piece uses photography with a Pop Art (think Andy Warhol) influence to bring out the best of New York City's monuments. At a priceo f £39.50, this image is defaintely one to brought up quickly as the vintage styles of 60's peaks. Entitled "New York City Wall Art" I like the simplicity of black and white photos used to create a collage print.
(Copyright and piece available from: http://www.marksandspencer.com/New-York-City-Wall-Art/dp/B002I6F88I?extid=af_a_Content_79682)
Lastly, it's always nice to inject a sense of Britishness into any household with Britain always having that quirky and elegant feeling in all of it's decor. This quirky canvas print features the simplicity of limited colour in which the typical "red London busses" are set against the black background and white/grey outlines of London's momumental sights reminding the viewer of what makes Britain so elegant and characteristic. Definately a bargain piece (£19.99) for the type of person who likes to change their walls (like myself) to create different moods for the mood you're in.
(Copyright and image from: http://www.wallpaperdirect.co.uk/products/arthouse/buses/71885?siteID=0RpXOIXA500-oIH86sek4agkmVhGIv7YoQ)
And finally my favourite saying "art is what one wants it to be" means that you should never be restricted in the artwork you buy and how you arrange it. Pieces that clash can look stylish (if arranged correctly) or contemporary pieces can look classic if you want them to. When buying art, lead with the heart and you'll never go wrong.